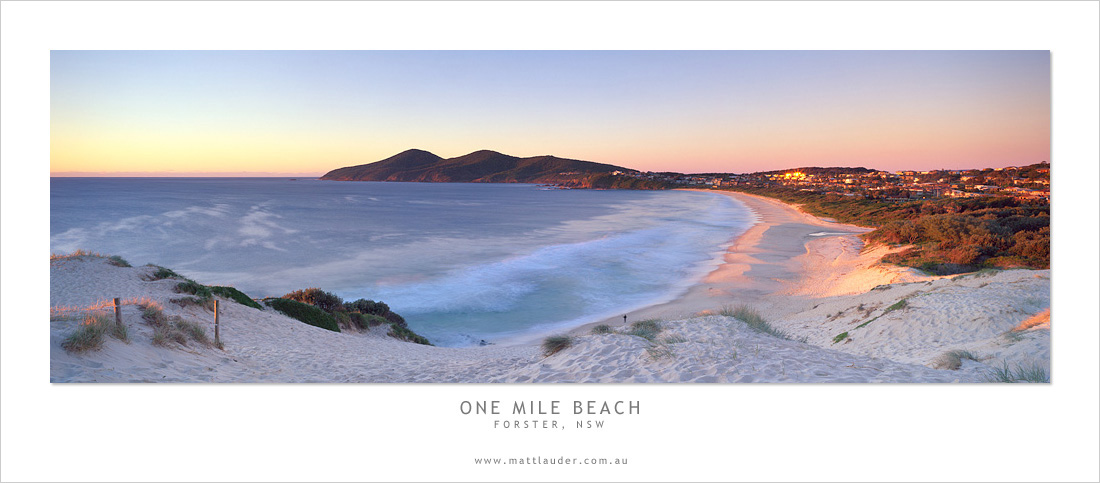 Just one of the beautiful photos I shot when away on the Mid North Coast of NSW. I knew this was going to be a special series of photos, as I took a few shots on the 5D MkII before the sun breached the horizon and they came out great but you just cant beat a perfectly exposed 617 transparency.
Shot on the Fuji GX617 | Velvia 50 slide film.
This shot now lives in the Mid North Coast, NSW Gallery on the Matt Lauder website.
CLICK THE IMAGE TO VIEW LARGE