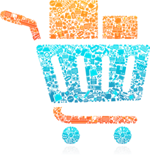 Rubbing Pixels has just launched it's Shop section on the website. This section is where you will be able to buy and download to your computer individual tutorials and tutorial bundles, Ebooks and other products we think our customers would like us to source for them.
The tutorials you will download will be able to be played on your preferred media device, Apple Tv, iPad and more.
Currently we have a few bundles available for download:
The first one is the complete collection of 2010 Masterclasses. It's 7 + hours of videos (21 in total) all for $35.
The second is our bundle of tutorials titled Repairing and Troubleshooting Digital Panoramic's. Download is $14.95.
There are also a few single tutorials available for download as well.
To visit the Shop section please click here.
After payment your tutorial can be downloaded from the "Your Account" section of the site (The site will take you there anyway). This is the same "Your account" section if your a free or paid member of the site. Very Easy.