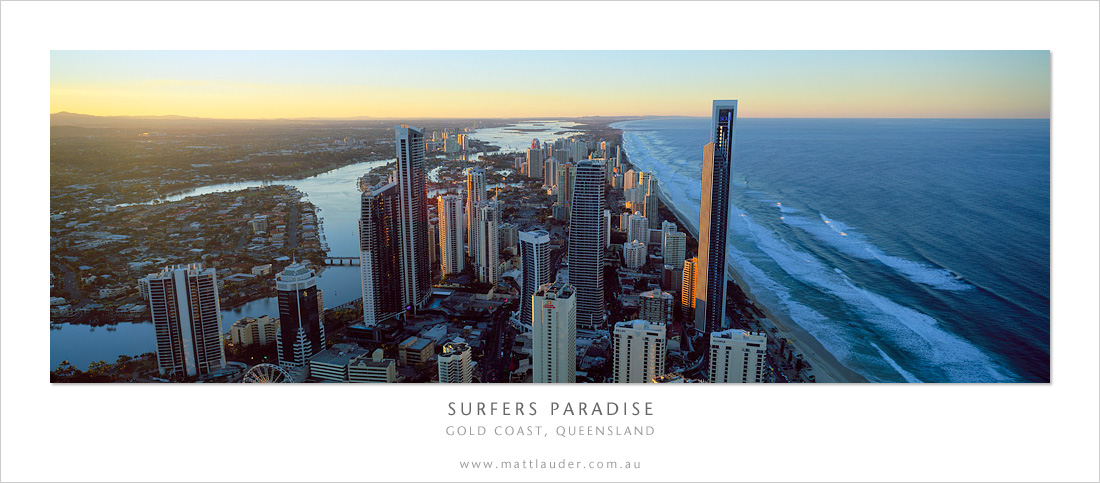 My last night on the Gold Coast and I wanted to shoot something different, so I took a trip up to the top of the Q1 building in Surfers Paradise for a quick look. Very impressive view from the top as you can see, so I headed back well before sunset to grab the best spot. Few issues with my black t shirt getting in the view of my film shots as I was a big relaxed in draping it over the lens. But I got some keepers that for sure.
Shot on the Fuji GX617 | 90mm lens | Velvia 50 film.
All of my Gold Coast photos can now be found on my website here.
Keep up to date with all the behind the scenes and new images by following me on my facebook page.