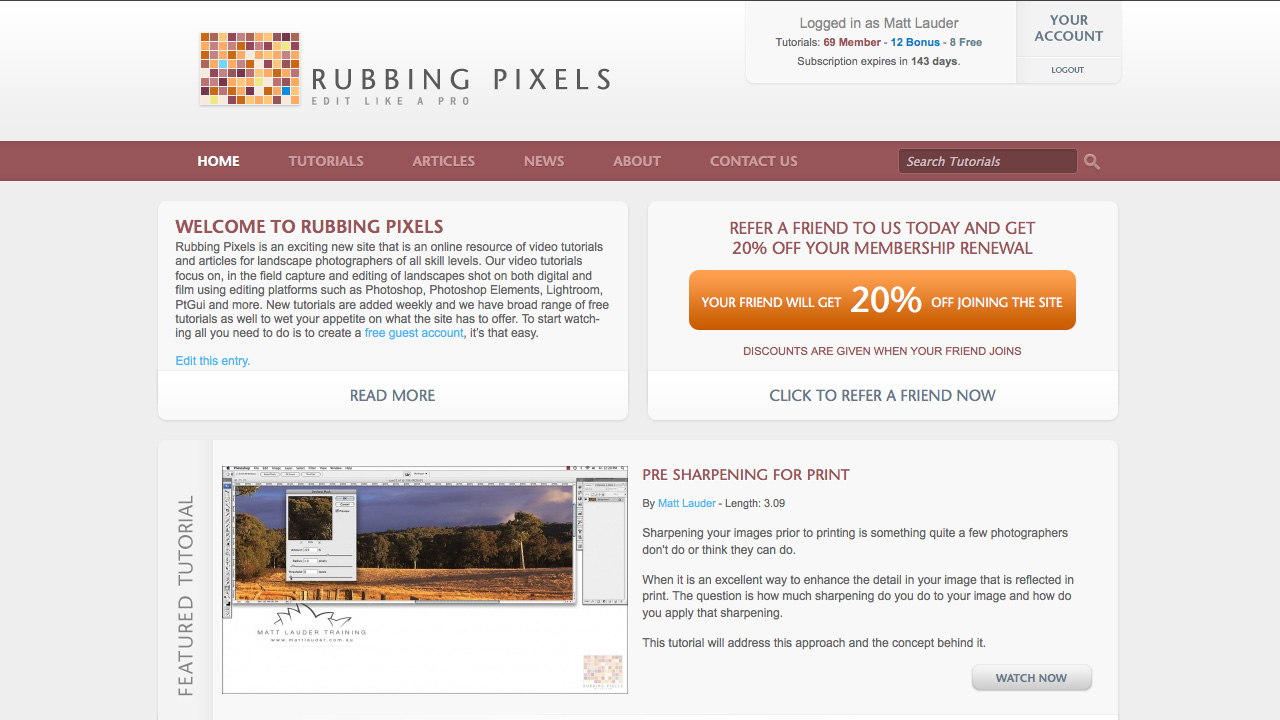 Rubbing Pixels now has the feature for Members where they can refer a friend to the site and if that friend joins they will currently get 20% off their subscription joining cost and the member referring them will also currently get 20% off their Rubbing Pixels renewal. The percentage is accumulative as well so if you refer 5 friends in your subscription time you will get to 100% and your renewal is free. These ad boxes are throughout the site and a link with this feature can also be found in the "Your Account" section of the site which will also tell you how many people have taken up your offer and also the % you will receive off your renewal.
The system works by entering in your friends name and email address (none of which is stored or collected on our system) into the referral section and they are sent an email outlining deal and also a special link that does all the hard work, all they have to do is join when they want.
Give it a try and refer someone it is a pretty cool system.
Even more fantastic features and services are coming soon as well.