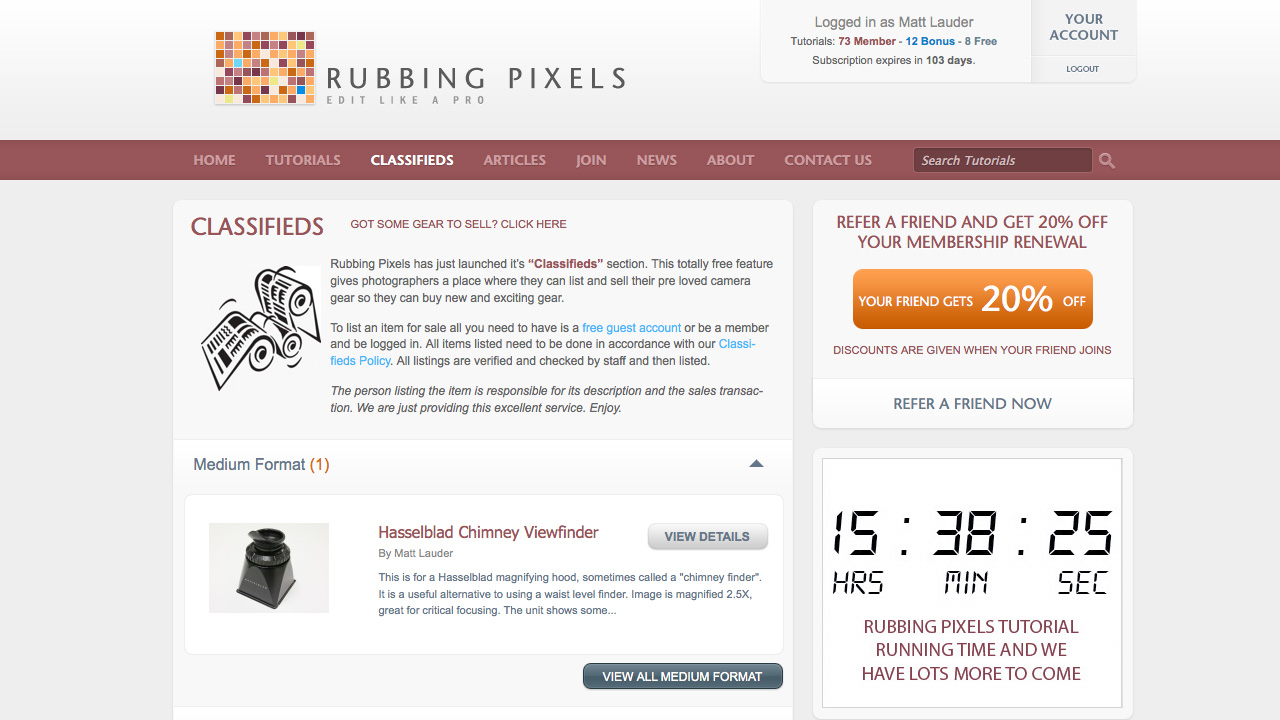 So here is one of two major updates to the site and it is our "Classifieds" section. This is a totally FREE service that we are offering people on the site. So have a hunt around for all that camera gear you have been meaning to sell and start turning it into cash.
To list and sell an item you need to have a free guest account or be a member. This ensures that all ad's are done buy real people and will avoid spam listings. Only people with a member or guest account are able to see the sellers contact info. Again this is a security measure to make sure addresses are not collected by spam bots. All listings are vetted and approved by Rubbing Pixel staff to ensure that listings are quality and applicable to the site.
We have created a video explaining the service and it's features. Click here to view the video on the site or click here to view it on Vimeo.
We ask that all users (buyers and sellers) read our Classifieds Policy that outlines our obligations, terms and conditions of listing items to sell and info for buyers.
Enjoy