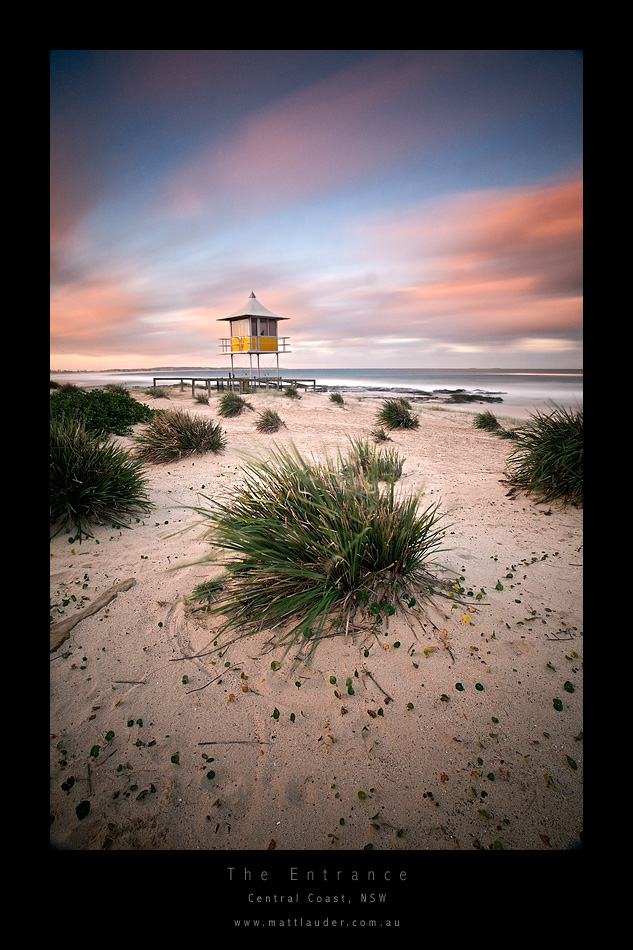 This shot was taken on the evening shoot on the first day of my two day workshop I hold on the central coast where we cover both the capture and post production of images. We were shooting with 10 stop filters pulling a whole range of shutter speeds from 2 min to 12 min playing around with the ISO and Aperture. This one was around 5 min and the difference in clouds movement from 5 min to 12 min really wasnt that much to warrant the extra time sitting around. Let alone the extra noise.
As sunset approached we just decided to keep the filter on as the look was great, natural fall off was great and I think complemented the shot well.
I have just finished teaching 7 days straight so I will be posting more regularly now. Over the 7 days I almost lost my voice from all the early 3 to 4 degree mornings talking while teaching on sunrise.