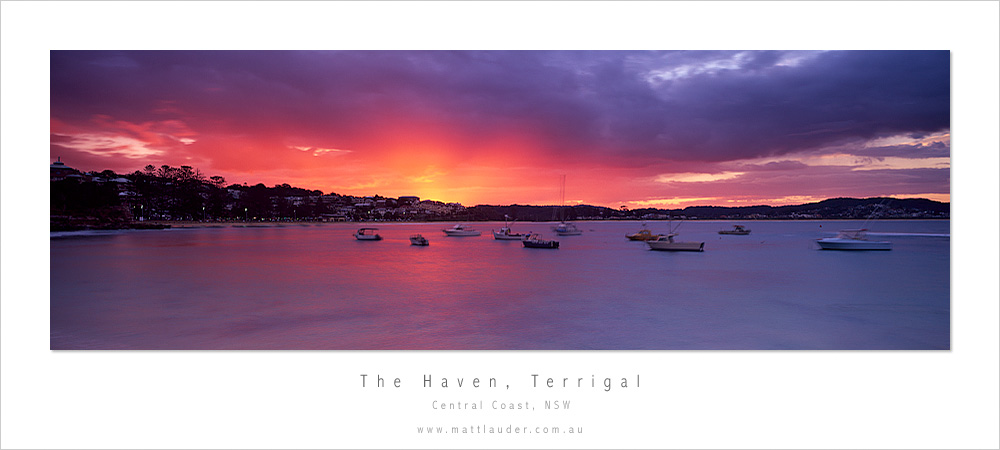 After shooting so much digital it was great to finally put in a swag of film and get it back. Especially with some of the great light we have had around of late. This one was taken on the sunset shoot of my magic hour course. There was a yacht in the background that worried me in regards to my exposure time as it was rocking badly and I didn't want too much blur and I had my shutter speed as fast as I could get it without sacrificing DOF. I think I just got away with it on this shot… I shot a great sunset a few months back and the moving boats totally destroyed the image from being used for anything.
This shot is taken on the Fuji GX617 | Velvia 50 | imacon drum scanned with a minor contrast curve only in Photoshop that's it, no colour editing at all. 100% as captured.
I'll post more shots from this batch of processing over the coming days. Got some more crackers.