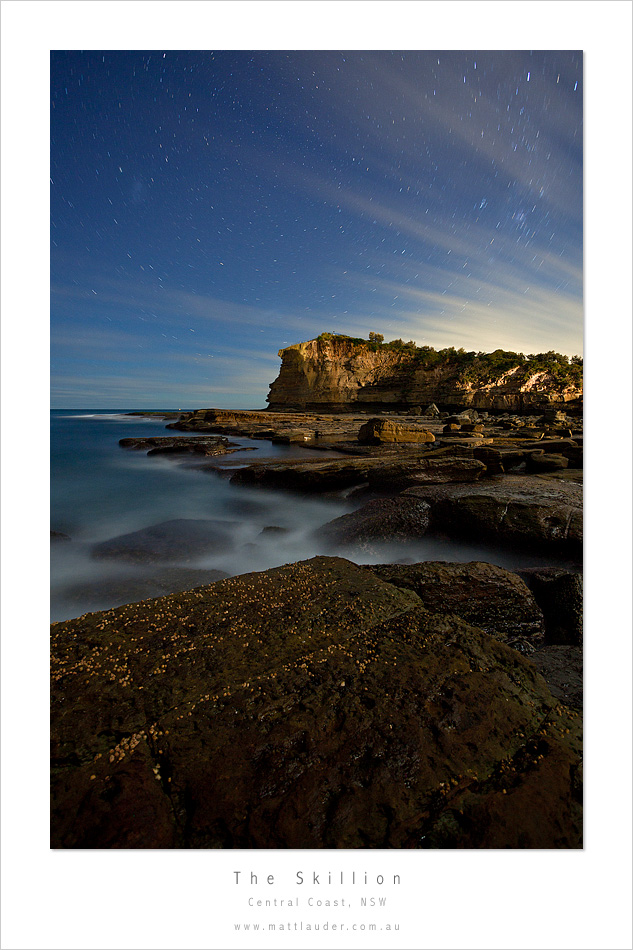 Yet another trip out shooting the stars last night. This is becoming very addictive. Moon was at 41.9% illumination (waxing) which means the period that runs between the New Moon and the Full Moon.
This is a combination of moon light and ambient light from the surround suburbs and peoples headlights. Single image capture.
Now I just got to think up my next location and what sort of shooting combination I want to do… maybe sunset into a star trail… you will have to wait and see.
CLICK THE IMAGE TO VIEW IT LARGER