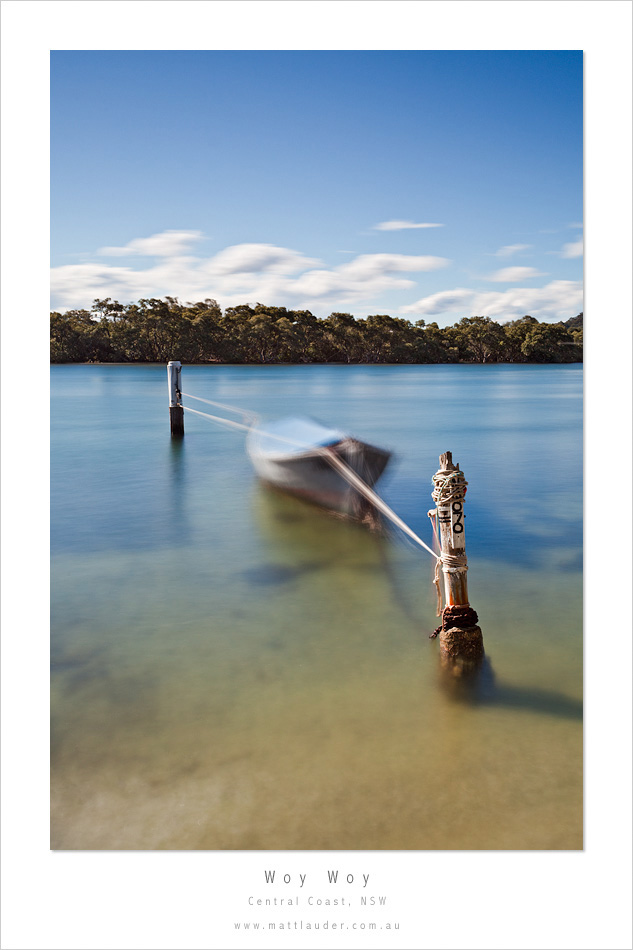 Out shooting at the harshest time of the day and my shots were unflattering to say the least. So pulled out the Big Stopper and messed around and the transformation between shots once the shutter speed was slowed was amazing.
With this shot I had to find the right balance with shutter speed as if the clouds moved to much you got a lot of over exposure in them.
I think the moving boat combined with the moving clouds contrasts well with the static pylons.
Click the image to see a larger view.