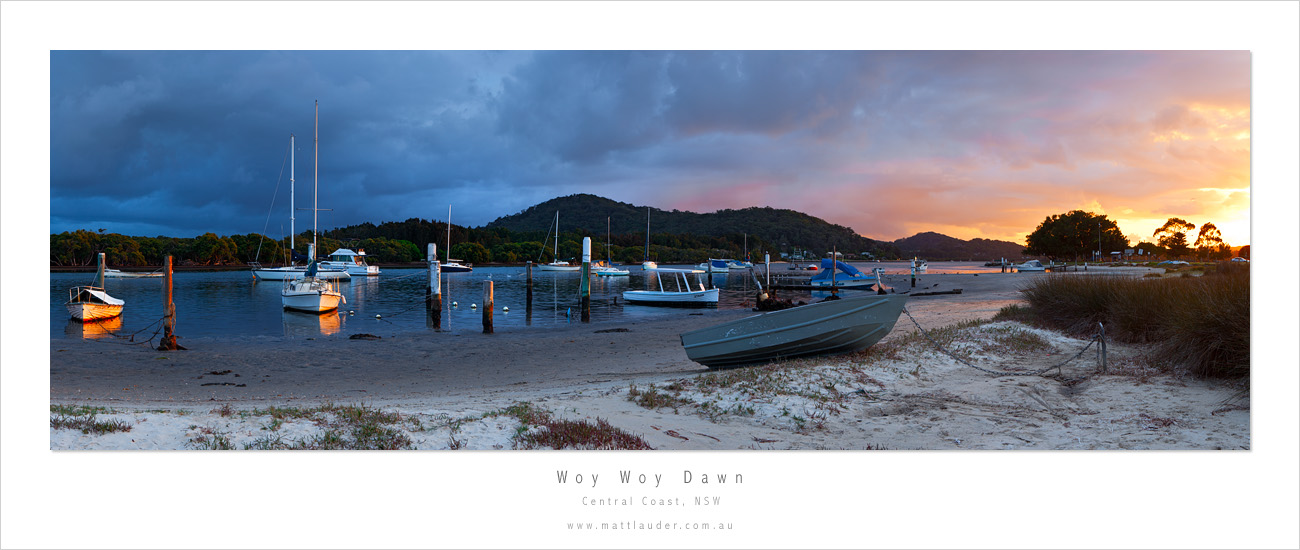 Up this morning about an hour before sunrise and looked up at the bleak gray sky and for a split second I thought… is that a hint of magenta in the clouds. From past experience I have learnt not to second guess what you think you might see… if you think you see it, then it is there, so get your ass out quickly.
So I grabbed my young bloke who had just finished his breakfast and we headed out to Woy Woy and this was the result. At the rip old age of 2 years 3 months my son Christian was a great help, carrying stuff, helping me move my tripod, getting things from my bag that I asked for and also stuff I didn't, awesome company.
This shot is a 13 image panoramic shot vertically on the 5D Mk II | 24-70 f 2.8 lens | lee 2 stop soft grad. I really try and process my digital shots so they don't look too much like digital shots, if that makes sense so I deliberately close down the dynamic range a bit in areas to make it look more like film. Shot with the GX617 as well from this spot so will be great to see the difference in colour.
CLICK THE IMAGE FOR A LARGER VIEW.