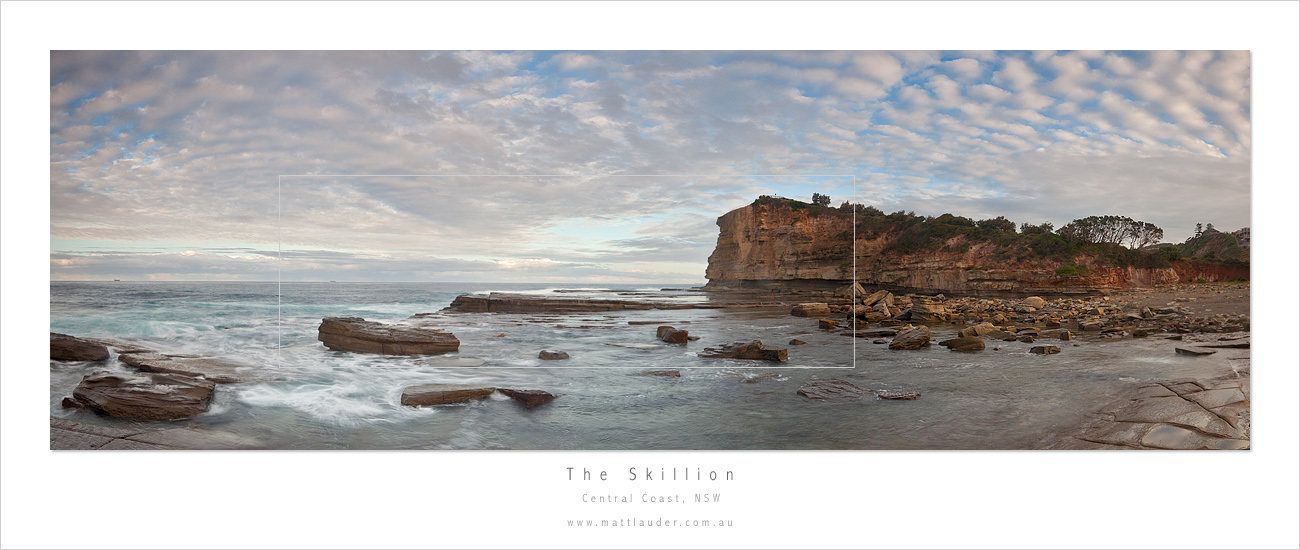 I love shooting with my Fuji 617 cameras but when shooting with these cameras it can be very frustrating when you just cant shoot the field of view you want. I was out shooting tonight at the skillion and I had my Fuji GX617 90mm view finder out checking out some compositions and the field of view was pathetic compared to what I wanted to get in with the high cloud. So I ended up shooting it on digital and the above photo is what I got. What I have done is put a border around what I would have gotten with the GX617.
This is one of the times where shooting digital panoramics really has it over the fixed lens film cameras.
Click the image for a larger view.