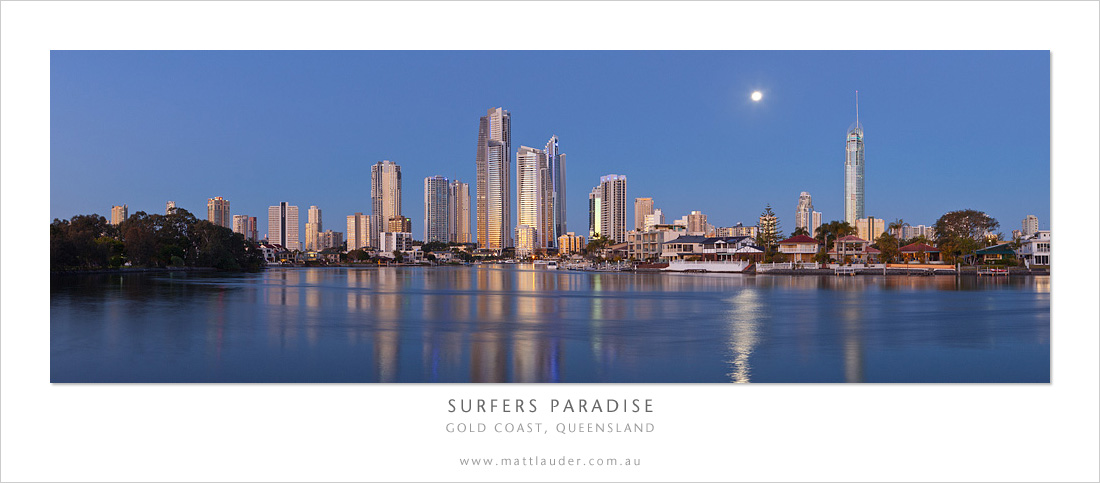 I just completed a weeks shooting in Brisbane and along the Gold Coast. The Gold Coast is certainly an impressive location and the sight of the Surfers Paradise buildings along the foreshore is a real statement. While I was there we had high tides and the amount of sand loss along Surfers was compared to that of the time of the floods. There were atleast 10 foot drop offs in sections where the beach was missing. Crazy stuff.
To view my range of Gold Coast image you can see them at my online gallery here.
When on location I add a lot of in the field shots, updates and all that kind of fun stuff to my facebook page other photographers like following. So if thats you then click on the link and "Like the page" and you will be kept up to date.