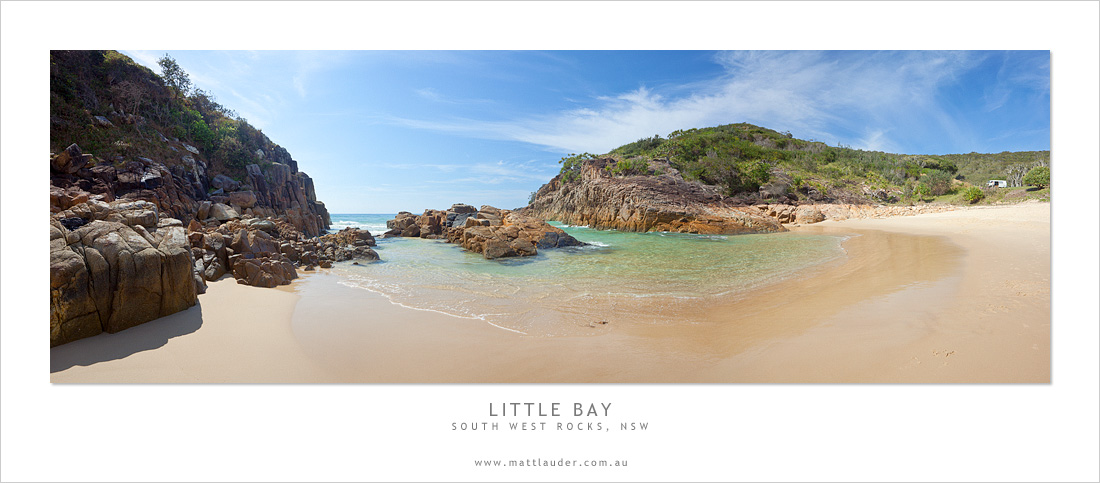 Just back from a quick trip to South West Rocks on the Mid North Coast. Got some weird weather pouring rain then it clears then come the afternoon it is cloudy again. Made for some interesting light and shooting. This shot is a cracker of a location at South West Rocks. This is exactly what it looked like at the time.
A digital panoramic of the location really did it justice instead of using the 90mm lens on the Fuji GX617.
This image is added to the Mid North Coast Gallery.